UBazaar: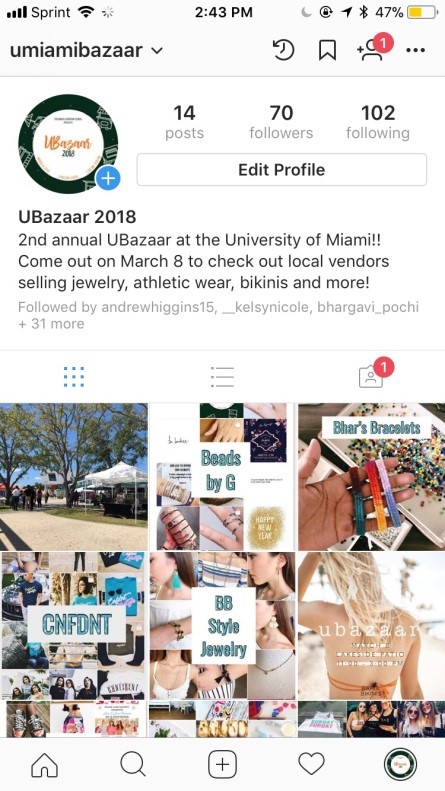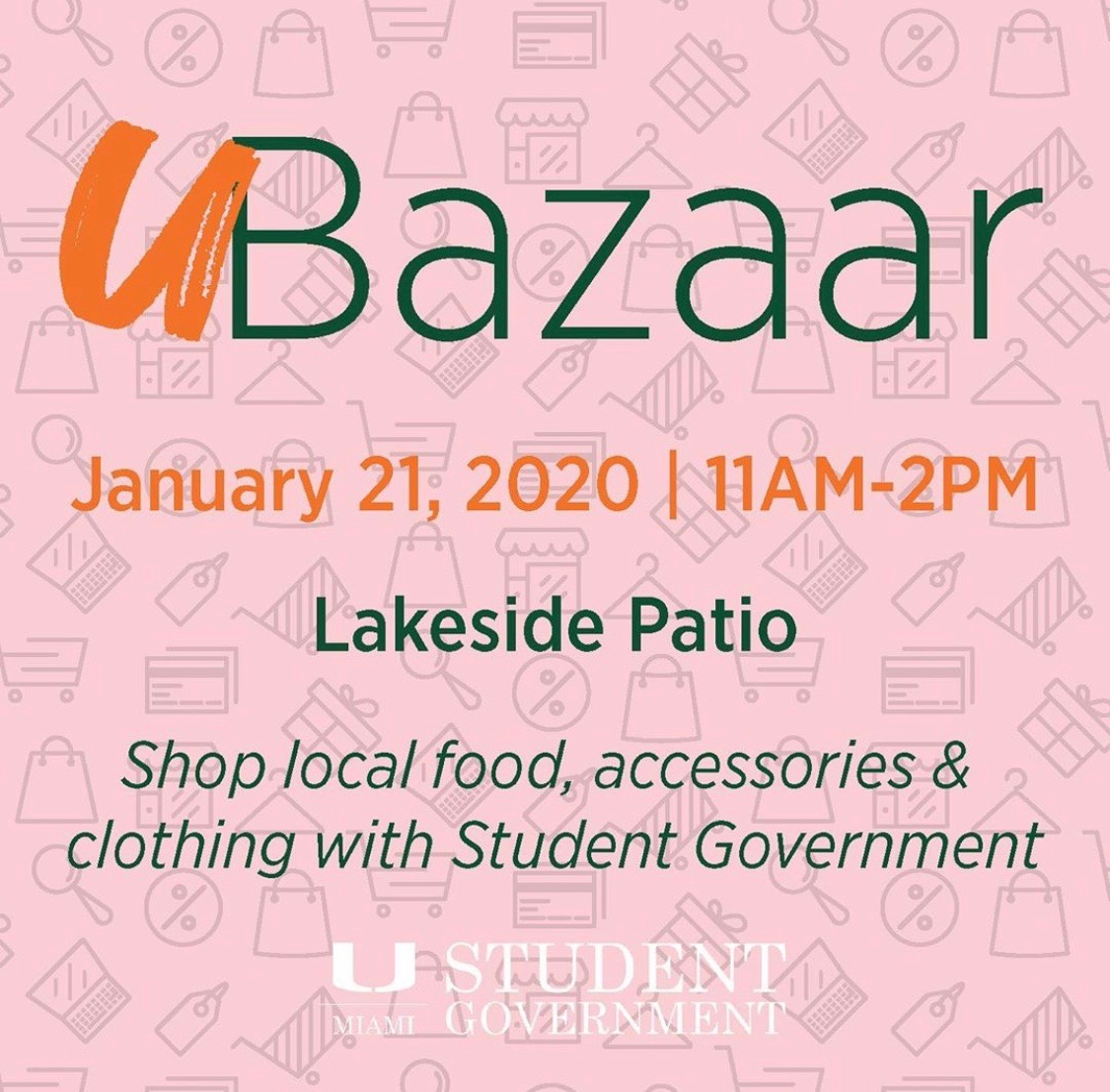 This year's Ubazaar, a fair featuring local businesses from the greater Miami area hosted on the Miami campus, was a huge hit! Vendors that have participated sold products such as jewelry, bikinis, food, and other apparel.
Student Government Gives Back: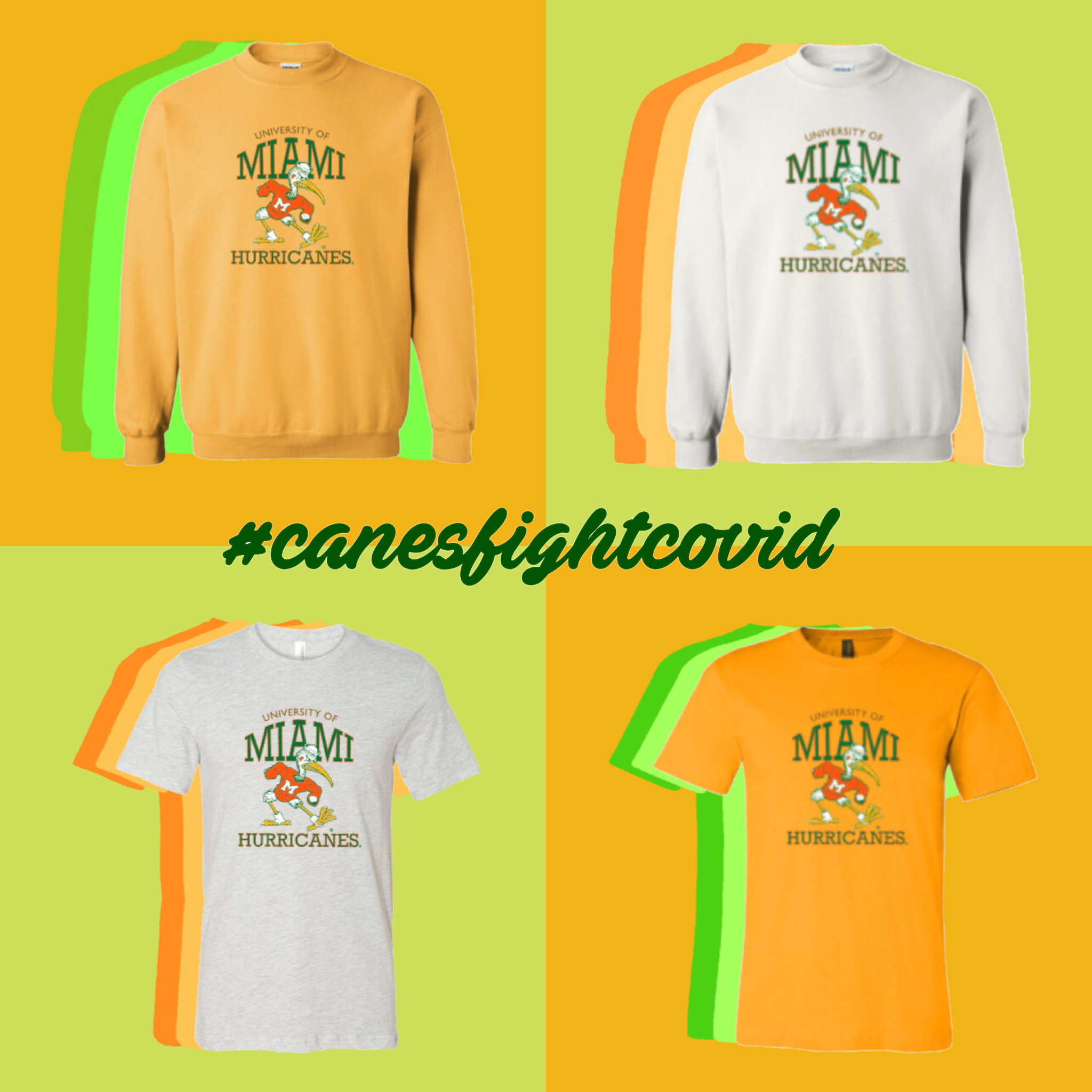 This initiative set out to pair Student Government with third party organizations to reach out to marginalized members of our community. Various projects were organized under Student Government Gives Back.  This year they designed apparel and sold them to raise money for those in need especially through this difficult time with COVID-19 where demand was higher. They raised enough money to provide 46,744 nutritious meals to people in need in the South Florida area. All proceeds went to Feeding South Florida. They also worked on a project in the first semester with Hillel and Canes Care For Canes called Thanks and Giving where they tabled in the breezeway and had students/staff fill out cards which they then gave out around campus as an opportunity to show appreciation and thanks.
Finals Study Space: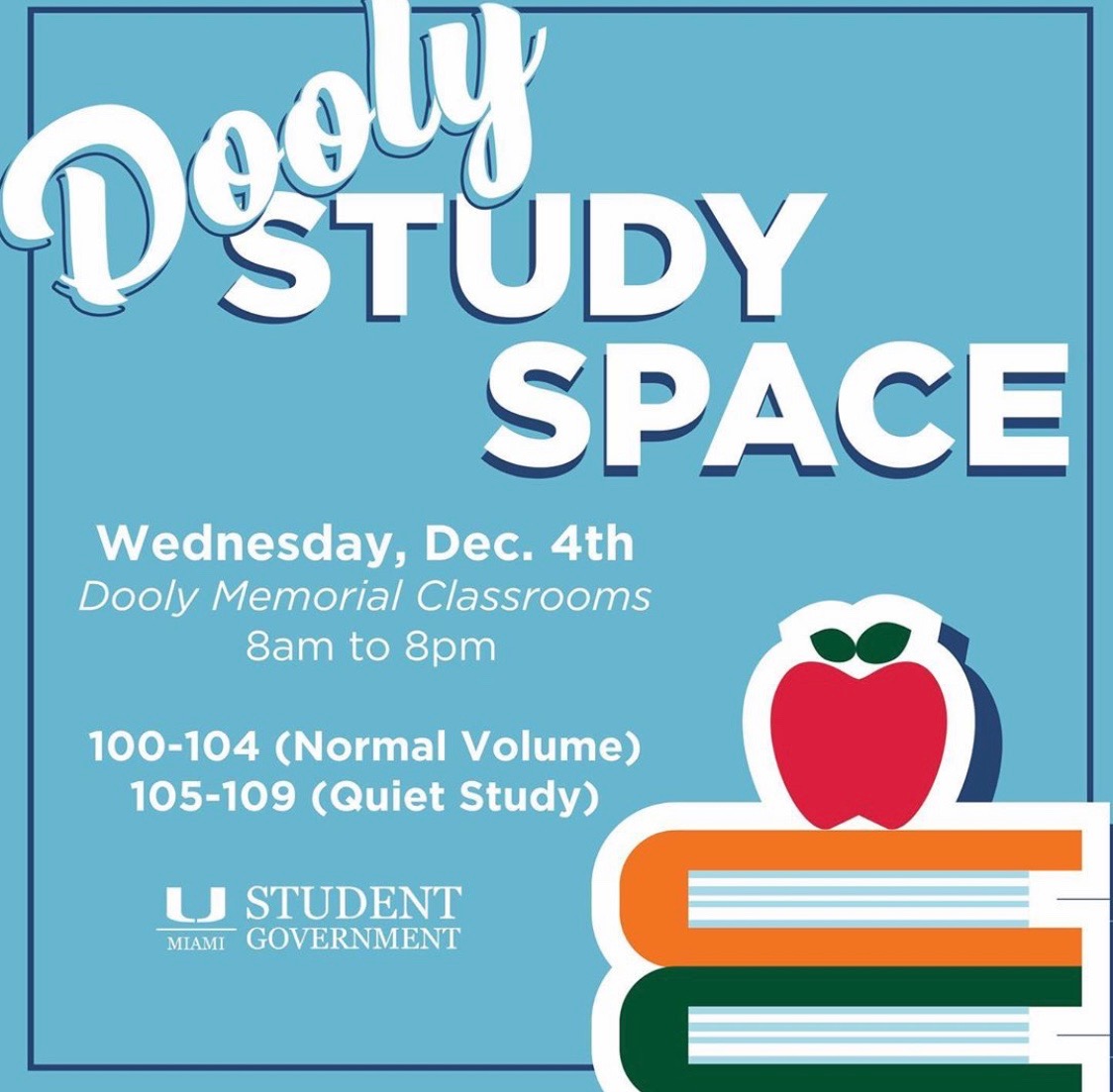 Students always struggle to find spaces on campus to study during finals week, With the help of student volunteers, FLC members organized various spaces, including multiple classrooms, to stay open and provide all students with access to a spot to study!
Student Government Programming: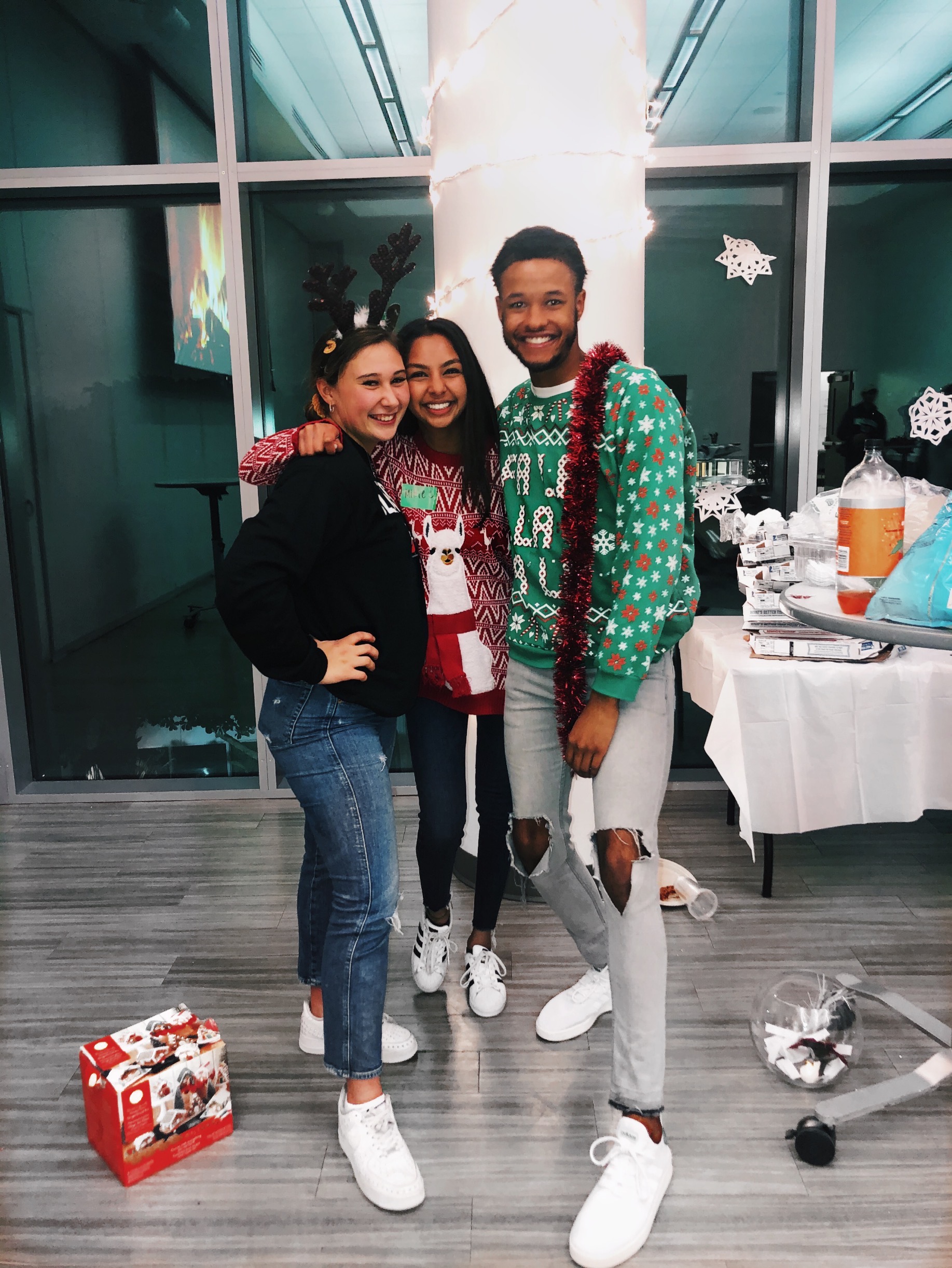 SG programming is an FLC initiative that works with every branch/agency to bring a sense of unity to Student Government. FLC members carry out this mission by planning org-wide events in which all members can come and enjoy. SG programming allows org members to celebrate Student Government and all of its achievements internally. They decked the (Shalala) halls with decorations, a YouTube video fire, and most importantly plenty of pizza to go around. The festivities included a gingerbread house building teamwork activity and a white elephant. This SG programming project not only helped expand skills in leadership, planning and organizing, but also allowed them to share their passion for this organization with our fellow SG members!